Jump Over Left Menu
Summer 1993
Cray has the power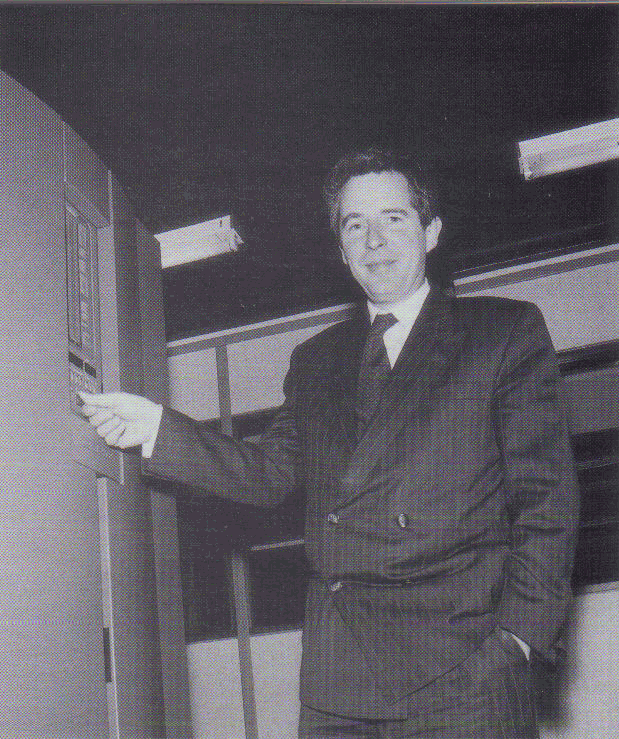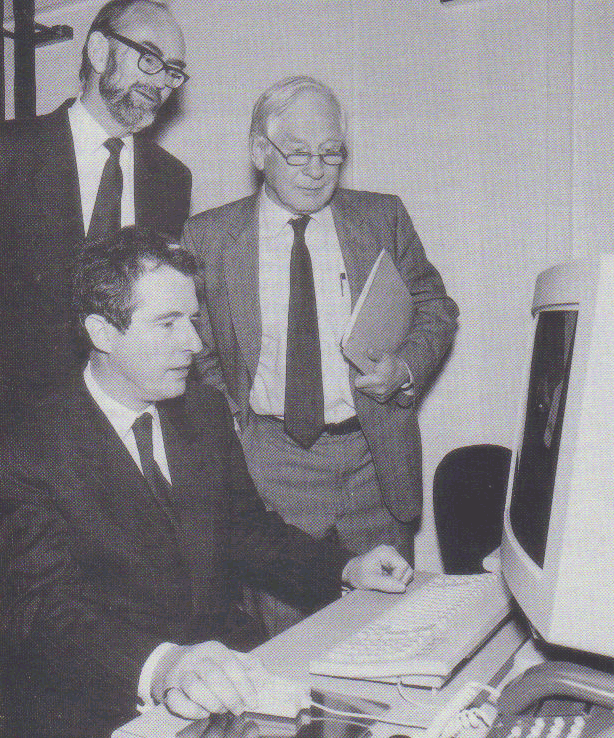 One of Britain's most powerful computers, the joint Research Councils' Cray Y-MP8I/8128, was inaugurated by William Waldegrave, Chancellor of the Duchy of Lancaster, during a visit to SERC's Rutherford Appleton Laboratory (RAL), in February.
The new supercomputer, which is housed at RAL's Atlas Centre, replaces a five-year-old Cray X-MP/ 416. It has about three times the power of the earlier Cray and is being used for the most demanding computations in a broad range of science and engineering projects sponsored by Britain's five Research Councils. In order of usage of the Cray, they are SERC, Natural Environment Research Council, Agricultural and Food Research Council, Medical Research Council and Economic and Social Research Council.
Major projects include oceanographic and atmospheric science, which will help our understanding of climatic behaviour and global warming; studies of the structures of new materials and industrial processes; molecular modelling; and the realistic simulation of aerodynamic and fluid-flow problems in engineering applications.
The Cray Y-MP is an eight-processor supercomputer with 128 million 64-bit words of memory and 100 Gbytes of disk storage. Its peak performance is 2.7 Gflops and it will run Cray Research's UNICOS operating system. It will be connected to the Joint Academic Network, through which access can be provided to higher education institutes.
Together with other computers at the Atlas Centre, the new Cray will have access to very large data storage facilities.
The new machine is likely to attract completely new types of project and it will also enable scientists in this country to tackle some of the large computational tasks which, in the past, could only be dealt with at facilities abroad.
This is the first stage in a renewed programme of investment in national high-performance computing facilities, overseen by the Advisory Board for the Research Councils and managed by SERC's Supercomputing Management Committee.