Grants and Awards -- Overview
A major function of the Science Research Council was awarding research grants to university groups to do specific pieces of research and making awards to fund research associates and Ph D students in relation to those grants and other research.
The system is quite complex in that frequently the funds in both grants and awards may need to be modified. The timing frequently changes due to the inability to recruit staff or other factors (late delivery of equipment etc).
The SRC Grants and Awards administrative systems were developed over a number of years on the Atlas Computer Laboratory's ICL 1906A. The two systems were often discussed as though they were one system but actually were two separate, predominantly batch, systems.
The Grants system was started in 1972 and continued evolving right up to 1978. It involved about one hundred and fifty separate computer programs. The Awards System was started in 1975. These were designed, implemented and maintained at any one time by up to ten programmers from three different software houses. The Atlas Computer Laboratory just provided a computer system to run them.
When the Atlas Computer Laboratory merged with the Rutherford Laboratory, the decision was made to close the ICL 1906A leaving the batch provision for scientific users to be supported via the Rutherford Laboratory's IBM 360/195. Some system was needed to provide continuing support for SRC's Grants and Awards systems.
The decision was made to purchase an ICL 2904 system and redesign and develop a replacement system using Atlas Computing Division staff in conjunction with the users in SRC's Swindon Office. ICL's major market was in small business systems and the 2904 was an appropriate choice.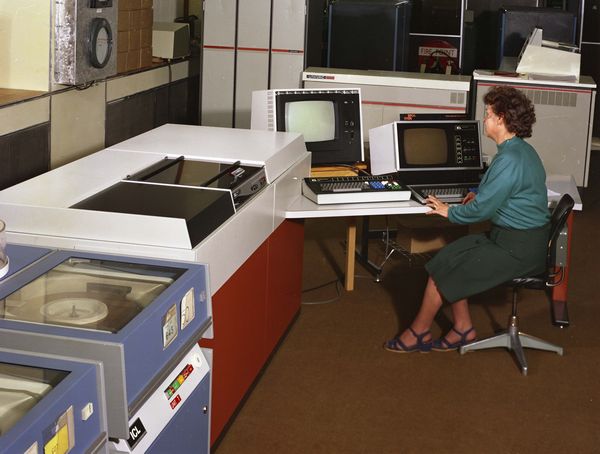 Full image ⇗
© UKRI Science and Technology Facilities Council