Inauguration
Starlink was inaugurated in October 1980 by Neil MacFarlane, Parliamentary Under Secretary at the Department of Education and Science.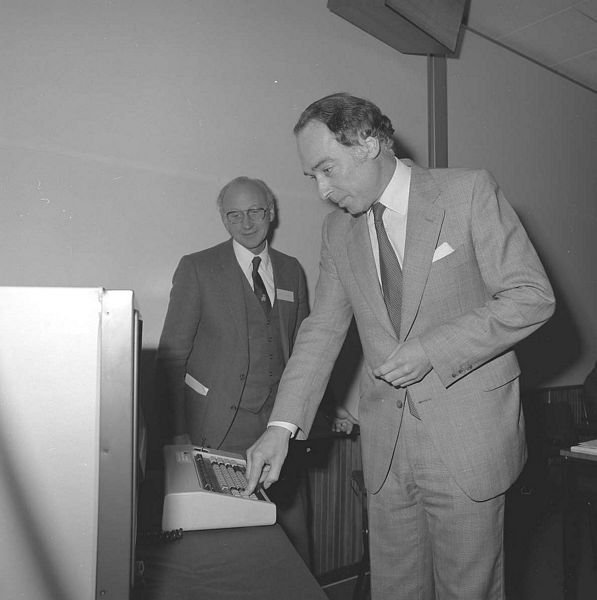 The aim was to show off the network by having each node transmitting a part of an overall display to the RAL node.
It was carefully arranged so that if any node went down a similar transmission was done locally. But all worked as planned.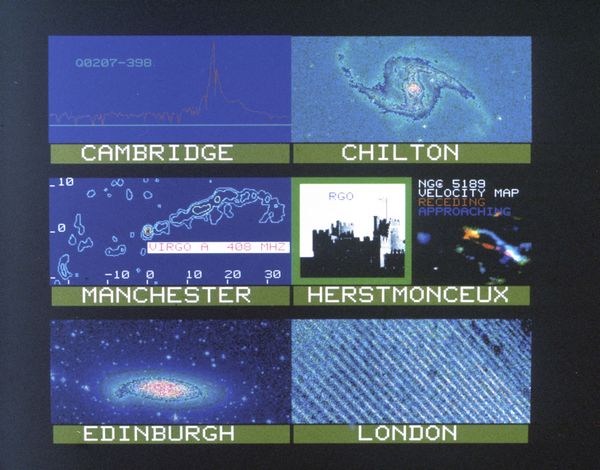 Prior to the button pressing, a set of talks by Mike Disney, Godfrey Stafford, Malcolm Longair, and Neil MacFarlane had been made to an invited audience and a presentation made to Neil MacFarlane in the Atlas Colloquium.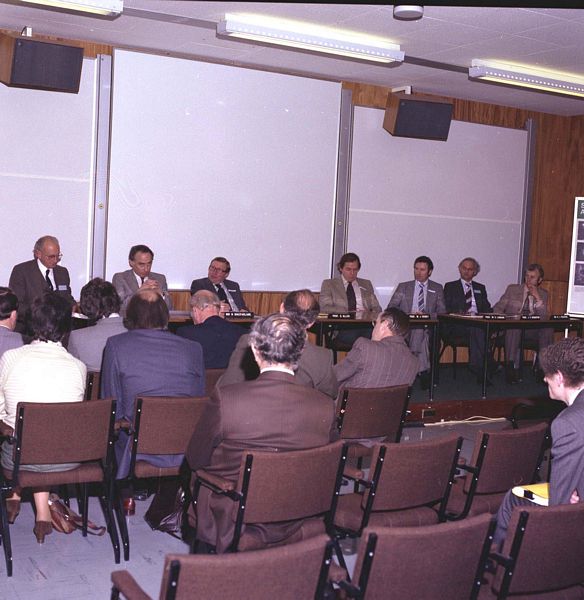 From left to right at the front are Godfrey Stafford, Neil MacFarlane, Geoffrey Allen (Head of SRC), Mike Disney, Malcolm Longair, John Houghton and Bob Dickens.
After the official launch, everybody went to have a look at the system and exchanged views etc.