Jump Over Left Menu
Overview
Support for Crystallography at Atlas came initially with the mounting of a number of program suites. Probably the most successful was X-Ray 63. This provided the crystallographer with all the basic calculations necessary for structure analysis giving maximum possible control over the calculation but with minimum data preparation.
John Baldwin provided support for the community for a number of years.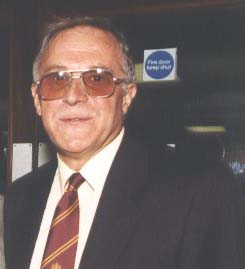 This was another activity that was moved to Daresbury in 1976. By then X-RAY had been moved to the 1906A, the older XRAY74 had been pensioned off and an interface to the FR80 established. The SHEL-X program had also been mounted on the 1906A.