Jump Over Left Menu
Overview
The papers in this section are mainly provided by Brian Chapman.
A large part of the anticipated workload for Atlas was expected to come from Harwell and the Rutherford Laboratory. Both organisations had made use of IBM computers both at Aldermaston and Risley. In consequence, a large body of programs already existed written in Fortran. Getting a Fortran system up and running as soon as Atlas arrived was essential. The only way to ensure that at the time was to write a compiler and loading system for Atlas (called Hartran) that would be available as soon as the machine arrived.
Ian Pyle of Harwell was in charge of the team working on the project with Bart Fossey and Barbara Stokoe, who both moved to the Atlas Computer Laboratory, being heavily involved.
The Hartran loading system was made available on the Atlas II at Aldermaston using a modified version of the S2 Fortran compiler (S3) originally developed for the IBM 7030 (Stretch).
This system was then made available on the Cambridge Titan. Cambridge also produced a Fortran compiler called T3 aimed at compiling student jobs.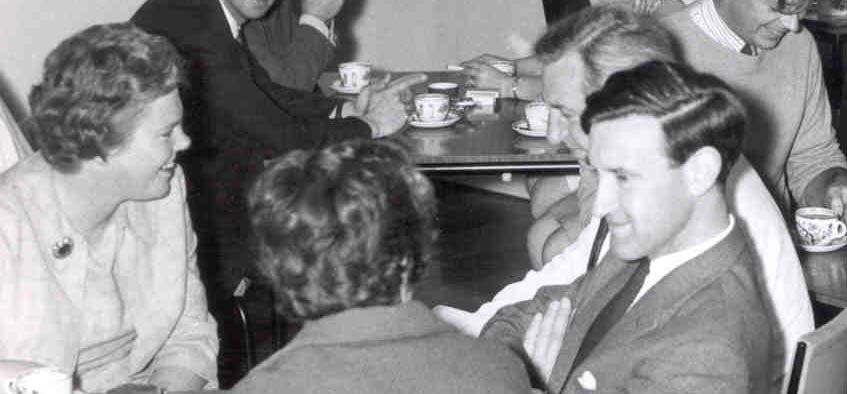 The set of people who worked on Hartran were:
Initial Project Design

Alan Curtis and Ian Pyle

BAS Specification

Alan Curtis and Ian Pyle

ASP Specification

Ian Pyle

Fortran Compiler Design

Ian Pyle

Fortran Compiler Phase 1

Ian Pyle and Barbara Stokoe

Fortran Compiler Phase 2

Brian Chapman

Fortran Compiler Phase 3

Bart Fossey and Paul Bryant

ASP Assembler

Bob McLatchie

BAS Loader

Arthur Trice

Hartran Interface

Bart Fossey
Others who did some work include Bob Hopgood (Library Routines and Debugging), Bob Conrod (assembler).
Additional information on Hartran can be found here: