Jump Over Left Menu
Sailing
Sailing was not a major activity at the Atlas Computer laboratory but one or two members competed as part of SRC crews.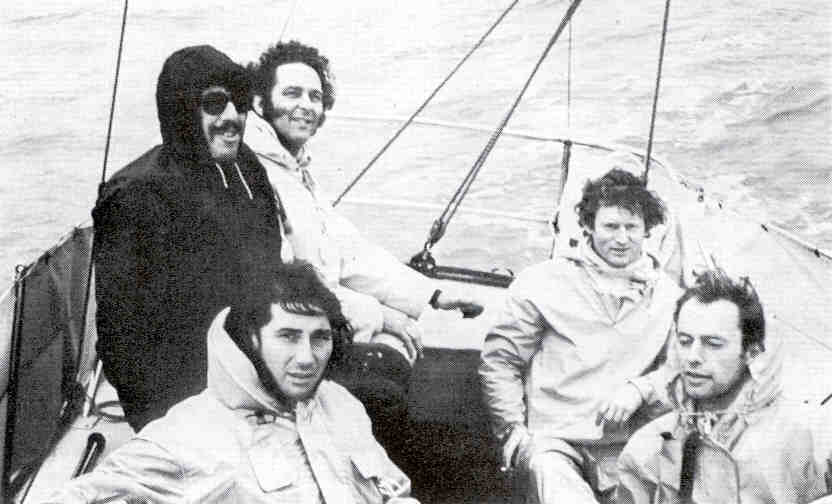 SRC Crew including Atlas's Richard Hilken
The SRC crew in Shar during the CSSA Interdepartmental Offshore Races last October. Unfortunately gale warnings forced the crews to abandon the Cross-Channel race in favour of three races in the Solent. Twelve boats took part in the races and the SRC crew, which came in fifth place, missed a prize by just 107 seconds over eleven hours of racing. SRC crew shown from bottom left to right are: Richard Hilken (ACL); Tony Damerell (RL); Alan Bishop (RL) at helm; Ken Somerville (ROE); and Martin Hall (AL) skipper.