Jump Over Left Menu
1963 Press Releases
1963
Atlas II Computer for Aldermaston
Engineering: 1.11.63
The United Kingdom Atomic Energy Authority announce that a letter of intent has been given to International Computers and Tabulators Limited for the purchase of an Atlas II electronic digital computer. The new computer will be installed at the Atomic Weapons Research Establishment, Aldermaston. It will replace the IBM Stretch computer which has been on hire for two years.
The first computer of the Atlas series, the Atlas I, was developed by the Ferranti Computer Department, which is now part of International Computers and Tabulators, in cooperation with the University of Manchester, and was installed in the university at the beginning of 1963. In August 1961 an order for an Atlas I was placed by the Rutherford High Energy Laboratory, Chilton, of the National Institute for Research in Nuclear Science. This is due for delivery in 1964. Another Atlas I was subsequently ordered by the University of London and will be installed later this year.
The Atlas II computer has been developed in conjunction with the staff of the Mathematical Laboratory of the University of Cambridge, where the first model is now being assembled.
Rutherford Orion
Financial Times: 6.12.63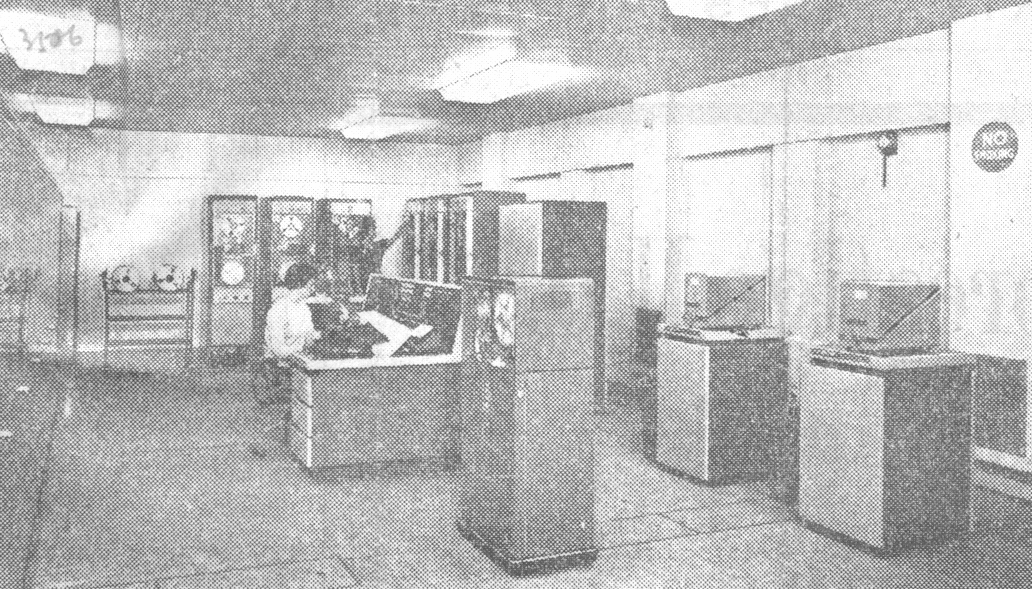 Information from observations of fast particles in the new Nimrod proton synchrotron are being analysed on this I.C.T. Orion computer. It is in the Rutherford High Energy Laboratory at Harwell, which will have its second I.C.T. computer - an Atlas - next year.