Jump Over Left Menu
SC4020
The SC4020 16mm Camera
The original 16mm camera that came with the machine was not pin registered. To ensure good registration when generating cine films, pin registration is highly desirable. When the film has advanced, a pin comes up through a sprocket hole ensuring that the film position is identical on each frame of the film. The Stromberg-Carlson 16mm and 35mm cameras were good enough for producing microfilm but left something to be desired when producing film output. The engineer, David Green, had to constantly adjust the machine to minimise the registration problems. However, a characteristic of all the early films produced was a certain amount of jitter as the film was projected.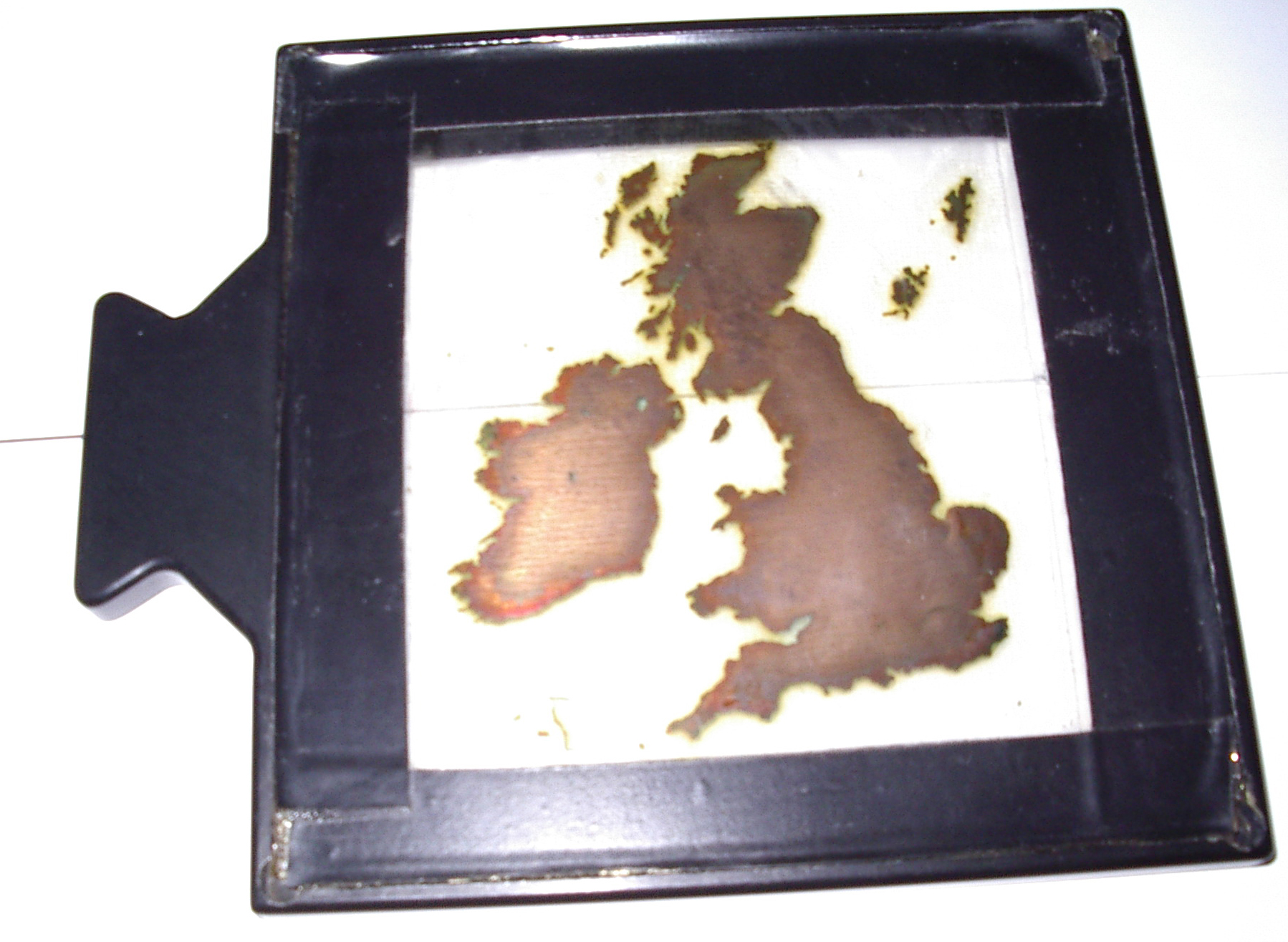 The SC4020 Background Slide
Just to the right of the Danger High Voltage sign is the holder for a background slide with a light to the right which could be flashed under program control. The lens system that deflected the beam to the hard copy camera was also able to deflect the background image to appear on the image created on the 16mm or hardcopy cameras. The figure above shows an image of the UK that was frequently used on the Atlas SC4020 for certain types of output.