Jump Over Left Menu
Fellow of St Cross: Godfrey Stafford
In 1965, the University of Oxford decided to establish two new post graduate colleges to cope with the large increase in those who were studying for higher degrees and the increasing number of University Lecturers who did not have college fellowships. They were known as Iffley College which changed its name to Wolfson when it received a large endowment from the Wolfson Foundation and St Cross College because its first home was in St Cross Road next to St Cross Church on land given to it by the University. The first Master was Dr Kits van Heyningen, a scientist, a South African whose home was in North Hinksey Village. I succeeded him in 1979. I also lived in the same village am a scientist and came from South Africa. So for a time the University had a College whose Masters had links with South Africa, were scientists and lived in North Hinksey village. An amusing fact but one of little statistical value so I am sure it would not have impressed Jack very much.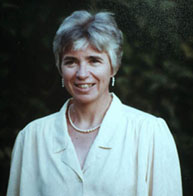 Of more significance to this afternoon's gathering was the fact that Kits decided to associate the College with the outside world more than was usual at that time and decided to concentrate initially on the field of computing. He approached Jack to try out his ideas. Encouraged by Jack's support he arranged for Jack to be offered a Fellowship by Special Election. This was in 1966 just one year after the College was founded. Jack was a full member of the College and participated in its affairs from Governing Body down. Jack organized the installation of a terminal linked to the Atlas Laboratory so St Cross became one of the first, if not the first, to have its own terminal. It was used a lot. Alan Jones a University Lecturer in Arabic Studies is one name that springs to mind and another in my day who held the post of University Teaching Officer for Teaching in the Arts was Mrs Susan Hockey. She started off as an Atlas Fellow for Jack had arranged for the Atlas Laboratory to fund Research Fellowships in subjects of common interests to Atlas and the University. With his wide range of interests Jack was in his element as a member of an Oxford College. He participated fully in the affairs of St Cross and was very popular.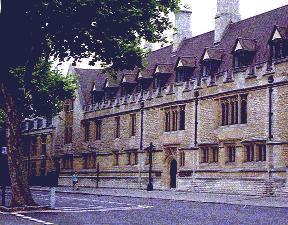 When Jack retired, his College Fellowship ceased but he remained associated with the College as a Member of Common Room. He made good use of this privilege so I was particularly fortunate in seeing a lot of him, and of Joan, well into his retirement. Indeed I last saw him in the College not long before his sad and for me, unexpected, death. Let me conclude by reading to you a letter from his College records written to Jack on his retirement by Kits van Heyningen. It expresses very clearly the high regard in which Jack was held and the key role he played in the growth and development of a new Oxford College.
26 August 1975
Dear Jack,
Thank you for your letter about the Atlas Laboratory. It was, if you will allow me to say so, a most civilized letter. This letter from me to you is to thank you, my dear friend, for all the kindness you have shown to me and to the College. I will always remember with gratitude how you received me when I first came to see you with my half-baked ideas for a Computer Centre for the College. I knew nothing about computers (and am still very ignorant) and I felt as if I was walking into a lion's den. Yet you received me with kindness and you made me think my ideas were not so crazy after all; and your kindness was not merely in words but in deeds; and it came not only from you but from your entire staff. The fact that our Computer Centre has been such a success is entirely due to you and I thank you.
I am also writing to say that I warmly wish you the very best for your retirement. Although your Fellowship of the College will cease, your Membership of the Common Room will continue, and I hope, now that you have more time, that we'll see more of you in the College.