London Atlas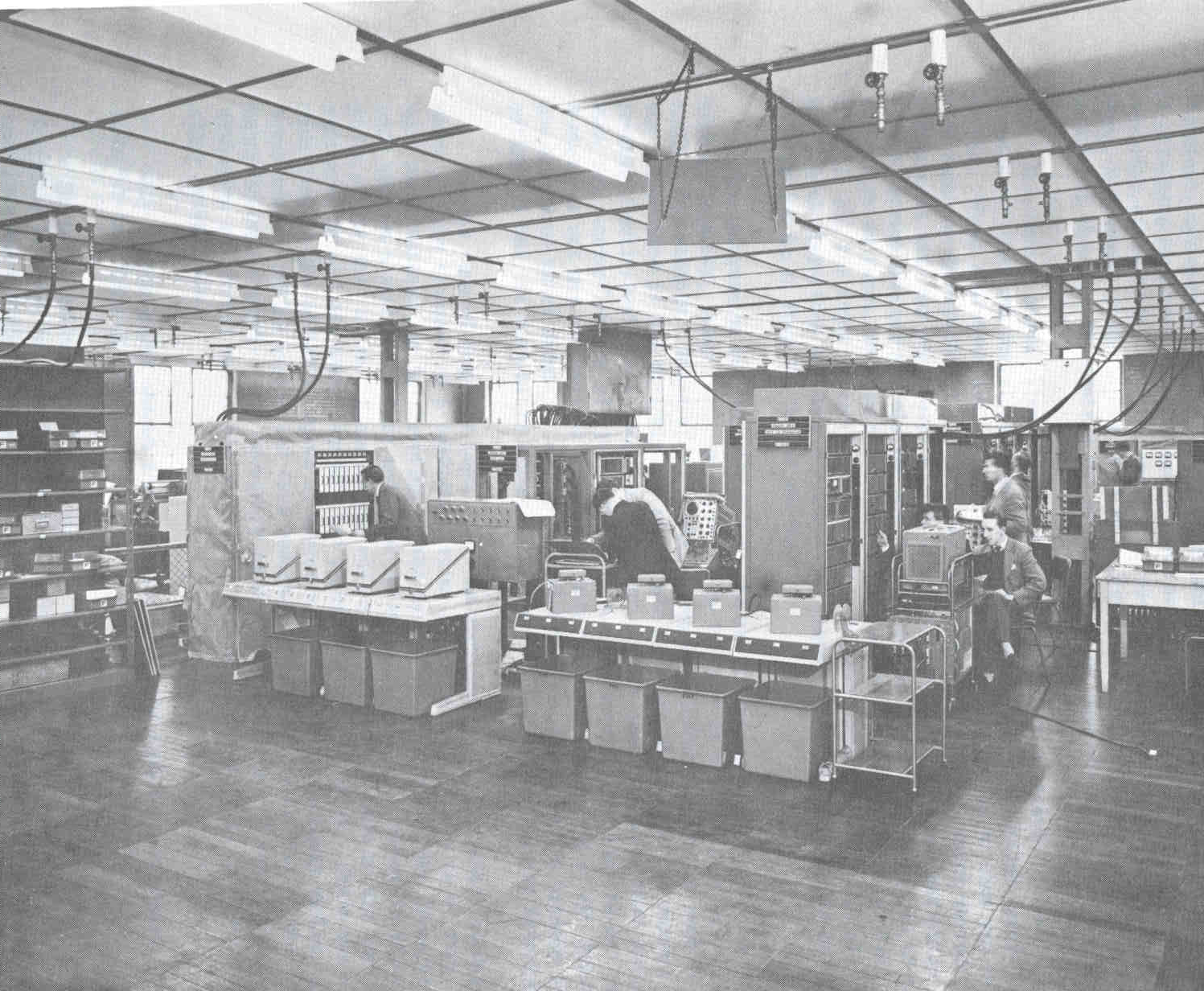 The second Atlas 1 computer to be delivered was to London University. The machine was ordered in August 1961 to replace the Ferranti Mercury computer which by then was significantly overloaded.
It was a small machine with only 16K words of core store, 8 Ampex tape decks, 4 paper tape readers, 3 punches, 2 card readers, 1 card punch and 2 Anelex printers.
The machine was paid for with a grant of £50K from the UGC, a substantial sum from BP in return for 25% of the resources, the university's own funds and, finally, a loan from the University which it was hoped to pay back from the sale of computer time.
The machine was running in the West Gorton factory by August 1963. Delivery was expected in September but between August and September Ferranti sold its computer interests to ICT and the machine was delayed while all the cabinets had Ferranti replaced by ICT.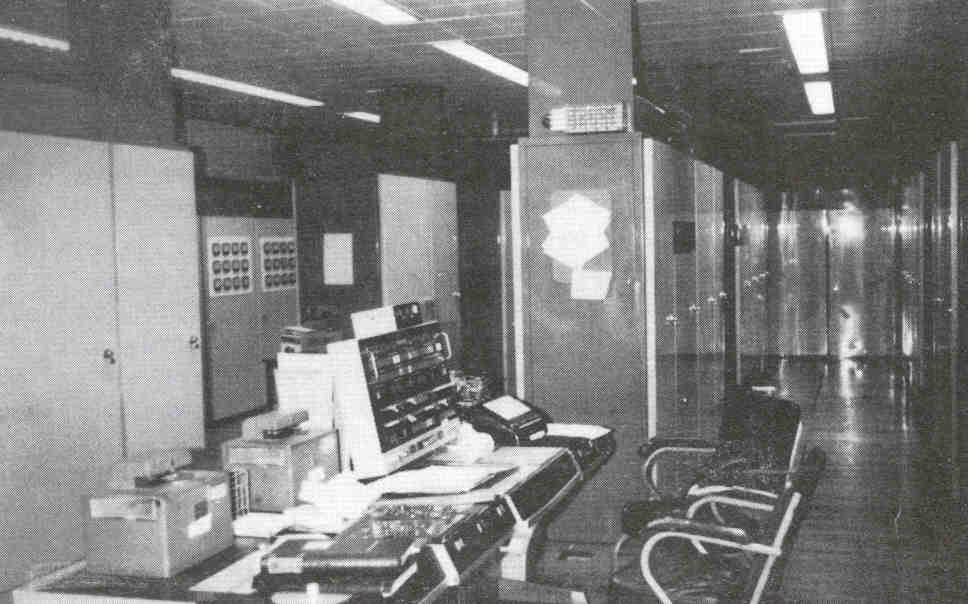 The building was completed in July 1963 and had a similar 2-storey arrangement as the Chilton Atlas with peripherals on the top floor and the processor below. With such a large fast computer, the time taken by electrical impulses to travel along signal cables from one part of the machine to another is quite significant, and a compact layout on two floors was therefore specified in some detail by Ferranti's. The machine started to arrive in October 1963. Commissioning started in January 1964 and the machine was handed over on the 11th May 1964. Queen Elizabeth, the Queen Mother, Chancellor of the University, visited the Atlas Computing service on 4th June 1964 and watched a concordance of St Mark's Gospel run on the machine.
The London Atlas took a while to iron out hardware problems like the other machines. In London's case it was complicated by a core store upgrade (another 16Kwords) that took place in October 1964. As a result a reliable service was probably not running until early 1965.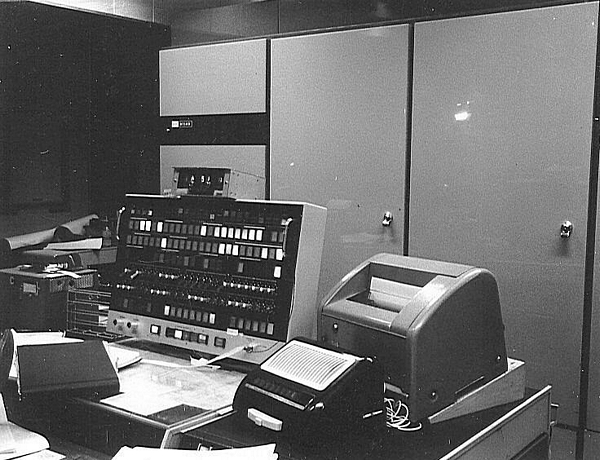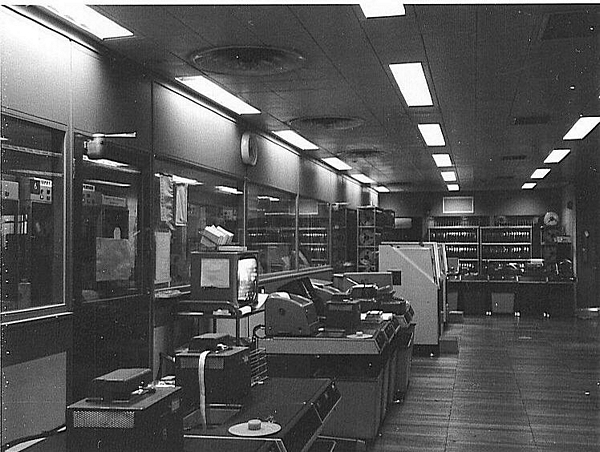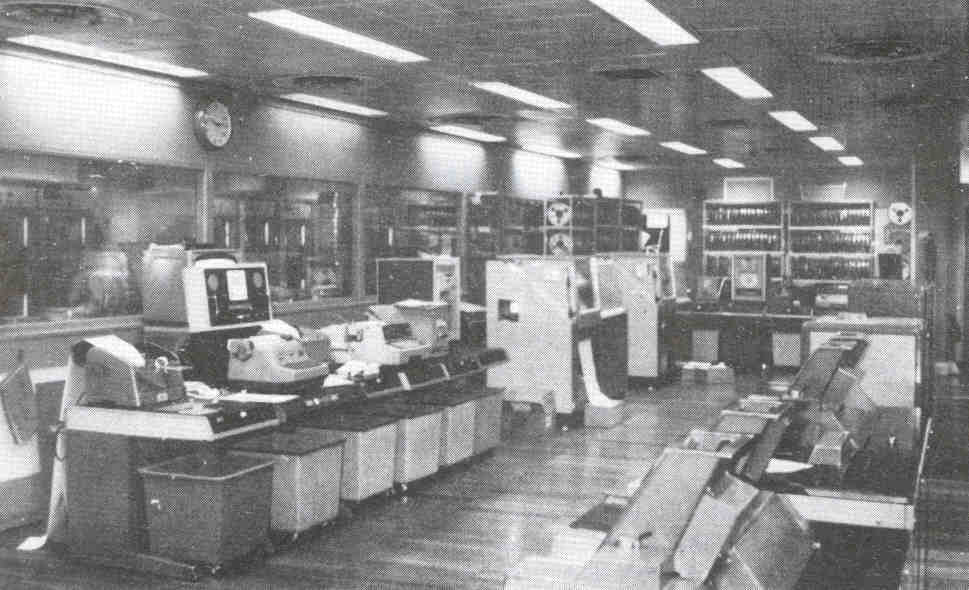 The London Atlas was switched off on 30 September 1972 to be replaced by a CDC 6400 and CDC 6600. London University Computing Services also purchased a CDC 6500 to run a commercial computing service. The Engineer's console was donated to the Science Museum in South Kensington.