Jump Over Left Menu
Issue 02: March 1989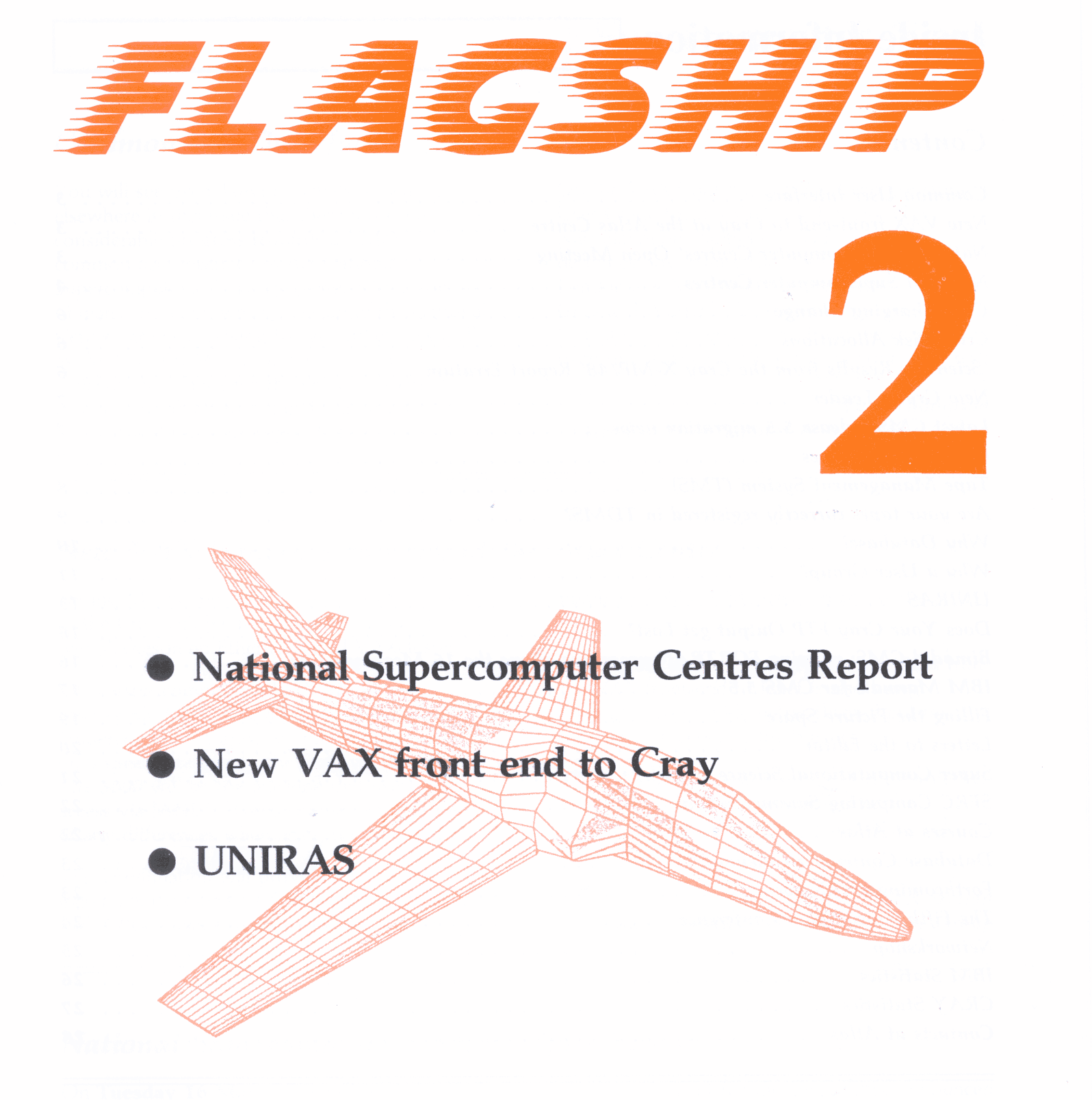 Flagship Issue 2
The picture on the cover was produced by UNIRAS running on the IBM 3090. The original drawing was by courtesy of British Aerospace. The UNIRAS program produced a file suitable for the 4250 from the UNIPICT segment and this was enhanced to make it suitable for printing. It shows wind flow over the visible surface.
Common User Interface for Access Via VM/CMS
Introduction
The three National Supercomputer Centres (the Atlas Centre, the University of London Computer Centre and the University of Manchester Regional Computer Centre) have been working actively to provide similar facilities within a VM/CMS environment for accessing the supercomputers at each site. The set of facilities to be implemented is called the Common User Interface or CUI. A Working Group comprising representatives from the three centres and a small number of supercomputer users have agreed the specification of the CUI and are now coordinating its implementation. It is hoped that all three centres will be able to offer the CUI facilities by summer 1989.
First, I must clarify both the objectives and the limitations.
The objective of the CUI is to define a standard set of facilities which will be implemented under VM/CMS at all three centres for accessing the local supercomputer. It is not the intention to define the entire facilities of a full VM/CMS service, just the subset specific to its use as a supercomputer front-end. Due to underlying differences in hardware or in the needs of the local VM/CMS services at Atlas and UMRCC, conflicts arise between the local and CUI needs which results in the CUI facility sometimes having to be implemented in different ways at the three centres. However, it should present the same interface to the user.
Basic CUI Facilities
The base system to be provided at all three centres is VM/XA SP2 with CMS 5.5. This has been generally available only since December 1988. All three centres are planning to install this system by summer 1989. The standard IBM manuals associated with this release define the base facilities, and these will shortly be available by the usual routes.
This base system will be supplemented by a small number of additional facilities, described briefly below. These will be specified in full detail in documentation now being prepared. This will be available before the new systems are implemented.
Additional CUI Facilities
1. Terminal Access

Both Network/3270 and SSMP support will be provided for full-screen access.

2. Security

Regulations governing logon passwords will be made very similar. Identical standards will be enforced for the minimum length of passwords, and prohibited passwords and the maximum period a password can be retained will be the same. In addition to the present ways of changing the logon password, a CUI command, SETPWD, will be provided.

Minidisk protection will be available through a simple, CUI-defined rule-based procedure, AUTHLINK, although more sophisticated facilities not defined by CUI will also be available.

3. Editing

The standard editor provided by VM/CMS is XEDIT. This will, of course, be available and is expected to be the most popular. The portable editor ECCE will also be available under CUI.

4. Minidisk Management

A means of easily gaining access to other mini disks owned either by yourself or by others, and obtaining temporary disk space is essential. This will be provided by the widely-used GIME command within the CUI.

5. Job Submission to Local Supercomputer

The various forms of submit commands now provided will remain available, and a standard way of submitting a job via JTMP common to all three centres looks likely to be agreed soon by the three-centres networking group (TRIKE). This same command will also enable a job to be submitted to the local supercomputer.

6. Job Status and Control

Due to differences in the software provided by the different supercomputer manufacturers, standardisation here is difficult and proprietary methods will need to be used for the time being. The JTMP Status/Modify facilities will be implemented in a standard way as they become available.

7. Printing

Most users will wish to print files held under CMS on printers at their own site. The XPRINT command is included in the CUI definition to provide this. It can be tailored by each individual user to default to his favourite printer, or can be instructed to print on any printer accessible over JANET.

8. Accounting

A separate group is examining ways in which the accounting and control of supercomputer allocations can be unified.

9. File Transfer

CUI commands GETFILE and PUTFILE will be provided to permit files to be transferred between the local supercomputer and the CMS filestore.

File transfer to/from other machines on JANET is still being considered by the three-centres networking group.

10. Tape Handling

The CUI facilities include two utilities, COPYTAPE and DUMPTAPE, with obvious functions, to support magnetic tape use at the three centres.

11. FORTRAN

IBM's VM/CMS FORTRAN compiler and run-time library are included in the CUI definition to provide pre- and post-processing of back-end data. It is not planned to specify other libraries as part of the standard.

12. Graphics Post-Processing and Data Presentation

All the UNIRAS packages are included in the CUI.

13. Electronic Mail

It is not the intention to define or provide a standard e-mail mailbox facility, since this is not required for supercomputer access. However the CUI specification includes a MAIL command so that a simple note can be prepared and sent bye-mail. Only the command syntax itself is specified, since the underlying mail facilities are different at the three centres.

14. On-Line Documentation

The specification of the CUI facilities will be accessible on-line.
Comments on the CUI interface and requirements for extensions are welcome and should be routed through the usual support channels with an e-mail toTDA@RL.IB.
Trevor Daniels, Chairman of the CUI Working Party
New Group Leader
Keith Benn has recently been appointed Head of Computer Operations and Telecoms Group in Computer Services Division. The Operations Section of this Group is responsible for all operational aspects of the service provided by the IBM and CRAY mainframes and the mini computers, Service Line and Media Library. The Telecoms Section responsibilities include the design and installation of site networks, site communications and the running of one of JANET's National Network Operation Centres.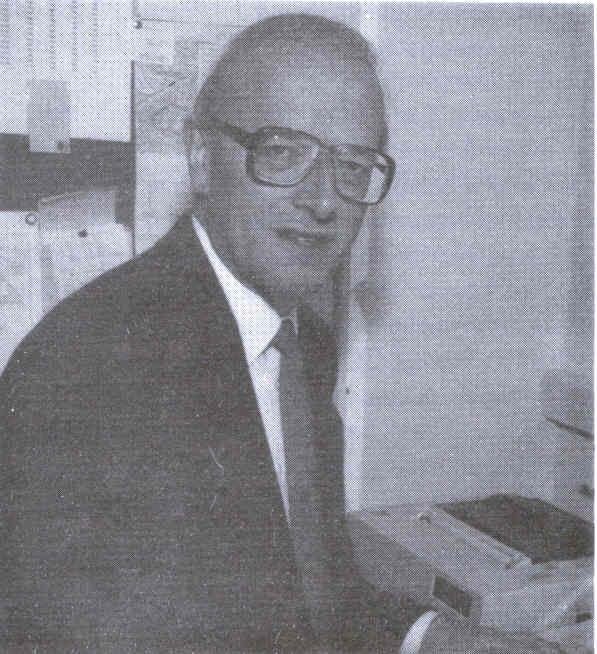 Keith Benn
Keith has been involved in computer operations ever since he joined RAL in 1969. Before this he worked as an electronics engineer for Hawker Siddeley Dynamics in weapons guidance systems.
Ros Hallowell, User Support & Marketing Group
Tape Management System (TMS)
A new Tape Management System (TMS) is being developed to manage the use of tapes on all RAL central mainframes as a replacement for TDMS, the current Tape Database Management System. Whereas TDMS is a system based in MVS which maintains copies of its database in VM for interrogation by SLAC Batch and the Cray, TMS will be a VM-based system with full access from all three operating systems: CMS, MVS and COS. This means that TMS will provide at least the same facilities as TDMS, but that they will be equally available from all operating systems.
Moving from TDMS to TMS
When the transition from TDMS to TMS takes place, all data on existing tapes, including ACF2 access control rules, will be automatically migrated to the new system. However when preparing the TDMS data for transfer to TMS, it became clear that many tapes will not be accessible once they are transferred to the new system because they are registered with userids and/or accounts which are missing, unknown or in an invalid combination. A separate article in this newsletter gives further details about tapes which fall into these categories and what users should do if they wish to use them after TMS is installed.
It is likely that we shall prevent any changes being made to both the new and the old databases for a short period before and after the migration to TMS. This will be to allow an easy fall-back in the event of problems.
Commands available in TMS
The commands available to the general user fall into five categories.
Query to extract information from the database
Request to request the issue of one or more tapes
Protection to permit or prevent access to one or more tapes
Action to move or change the status of one or more tapes
Tag to associate data with one or more tapes
More information about these commands can be found by viewing the file TMSUSER obtained when you issue the CMS command FIND TMS.
The user interface to TMS
TMS will work in a similar way to the ACCT accounting system: you will be able to access it using a CMS command, a COS verb, a TSO command, an MVS procedure or a FORTRAN-callable subroutine. It is proposed to provide a panel interface in CMS for users who access the system in full-screen mode.
The existing user interfaces to TDMS (for example the routines available in RHELIB and the QVOLUME and QSUBPROJ EXECs) will be converted to use TMS, so for these cases you will not need to change the way you access your tapes. However, use of new TMS functions will be mandatory for some tasks, such as access control.
User Trial
By the time this newsletter appears we hope to have announced the first user trial of the system. All users who use magnetic tapes or cartridges are urged to try the new facilities during the trial period so that they will be prepared for the change to the new system. If you would like to take part in this user trial or if you have any other comments about this new system, please contact the Program Advisory Office (e-mail to US@UK.AC.RL.IB or telephone 0235-446389).
Jonathan Wheeler User Support & Marketing Group
UNIRAS
This issue's UNIRAS article contains a brief description of each interactive utility, subroutine package and picture storage method. The plans for access to the central hardcopy devices from remote machines will be discussed.
The interactives
Whether or not you have used computer graphics before, and whether or not you are a programmer, you may find that the UNIRAS interactive packages will meet your requirements.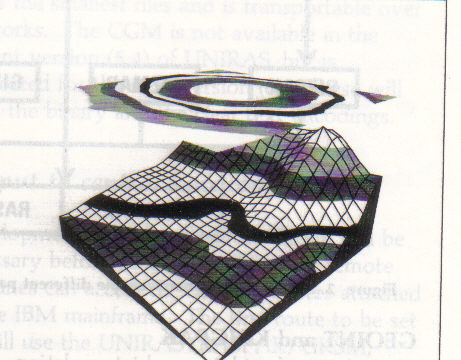 Figure 1. A 3D contour map, with simultaneous 2D projection, produced by the GEOPAK package.
UNIEDIT

This is the UNIRAS general graphics editor. Pictures can be created from scratch using facilities such as the insertion of objects, selection of text, and transformations. The editor can also be used to combine and manipulate pictures from other UNIRAS products.

UNIGRAPH

This is for analysing data and presenting it in chart form. It has a comprehensive menu system which can be short-cut by keyword bypass. It has facilities for the input of data from various sources, and for charting, modification, hardcopy, and batch processing.

UNIMAP

A menu-driven contour mapping and modelling system. It can produce contour and grid maps in 2D, 3D and '4D'.

RASCON

An interactive utility for routing stored pictures to the user's terminal, or to hardcopy devices. It supports a quick-view facility, window and viewport selection, rotation, static zoom and pan, multiple plots per picture and the merging of pictures.
Subroutine packages
Although each of these Fortran 77 packages has its own user manual, they may well all be in the same library on your machine, and the programmer can make calls to subroutines from any of them from within the same program.
BIZPAK

Equivalent to UNIGRAPH, this package is for business graphics producing line, bar, text and pie charts.

BIZMAP

This is based on the World Database II. It can display countries within a window, one or more specific countries, the countries of one or more specified continents, or all the countries of a continent. There are six projections; others can be user-defined. The maps can be mixed with BIZPAK and RASPAK calls.

GEOPAK

Produces contour and grid mapping using data from other packages. Displays can be in the form of a 2D grid map for irregular data, and 2D, 3D and 4D contour maps from a density of points.

GEOINT and KRIGPAK

A set of gridding and interpolation routines for GEOPAK (there are 5 methods, 2 with faulting). Surface smoothing and desmoothing is possible.

CADRAS or RASPAK/C

This package supports 3D transformations, hidden-line and hidden-surface removal, three methods of shading, and light source calculations. Viewing is not true 3D, but 2D viewing of 3D objects.

GIMAGE

For processing and rendering digitally encoded information which is already organised into raster scan-lines. Typical application areas are satellites images, medical imaging, video scanning and graphical scanning.

SEISPAK

Produces seismic displays for application areas such as seismology and geophysics.

RASPAK

A raster package for performing fundamental graphics. Features include filled arcs and rectangles, a quadric surface primitive, variable line and edge widths, some 3D primitives, 30 text fonts (mono and proportional, 5 of them shaded), and colour mixing with 34 pre-defined colours and 256 supported. RGB, CMY, HLS or greyscales can be chosen.
Figure 2. Relationship between the different parts of UNIRAS
UNIGKS
It is not our intention, initially at least, to support the UNIRAS implementation of GKS. It is quite a separate product from the rest of the UNIRAS system, and has a much more restricted set of device drivers. There is no intention on the part of UNIRAS to develop UNIGKS any further - it will not be extended to level 2c and it will not be extended to encompass GKS-3D. As far as UNIRAS is concerned, their standards future lies with PHIGS, not GKS. We have a commitment to continue to support RAL GKS, for which a range of drivers has been written over the years to match the range of devices that our users have.
Picture files
Various kinds of file are produced by the UNIRAS system for picture archival or as intermediate storage for subsequent editing or displaying.
Local files : UNIEDIT, UNIMAP and UNIGRAPH each has its own (mutually incompatible) local file store for saving and retrieving pictures. In addition, these interactives can produce UNIPICT files.
UNIPICT files : these are binary formatted, device-independent proprietary metafiles for the interchange of pictures between the various components of the UNIRAS system. They can be created by a UNIRAS program, by UNIMAP, UNIGRAPH and UNIEDIT or by the UNIPICT driver within UNIGKS. A maximum of 99 pictures (called 'segments') can be stored in one file. Some complex graphics primitives cannot be stored in a UNIPICT file: those from GIMAGE and those produced using the Z-buffering algorithm in RASPAC/C.
UNIRAST files : the sending of output to certain types of raster device, including the central Xerox 4050, IBM 4250 and Versatec 9242, involves raster files called UNIRAST files. They can be produced directly from an interactive or from a user program, giving the full functionality of UNIRAS, or indirectly from UNIPICT files by the use of the RASCON interpreter. A driver program is then selected which can read the UNIRAST files and produce a native plot file for the target device.
GKSMs : One of the RASPAK drivers produces GKS metafiles. These are in a different format from those produced by UNIGKS, and are in a different format from any currently supported by RAL GKS.
CGMs : These ISO standard metafiles can be in any one of three forms of encoding. RAL GKS currently supports the character encoding which gives the smallest files and is transportable over networks. The CGM is not available in the current version (5.4) of UNIRAS, but is supported for the next version (6). These will be in the binary and the clear text encodings.
Output to central hardcopy devices
Development work by Graphics Group will be necessary before users of UNIRAS on remote machines can access the central plotters attached to the IBM mainframe. The first route to be set up will use the UNIRAS (RASPAK) GKSM, whilst further development will use UNIPICT and RASPAK files to provide the full functionality.
David Greenaway - Graphics Group